Regular price
$120.00 USD
Regular price
Sale price
$120.00 USD
Unit price
per
Sale
Sold out
The Suffolk Stellar Pointe Shoes are a Premiere Collection model from Suffolk. Pointe shoes in the Premiere Collection are made from the same materials as Suffolk's Corps de Ballet shoes, but are more substantial in weight. They are designed to last longer and be both strong and comfortable at the same time.
The Stellar is best suited for the dancer with a lower profile foot. It has a medium, U-shaped vamp, and uses a patent-pending design that helps the dancer get over the platform while the insole allows her to fully articulate her foot. It is constructed on a last that contours the arch of the foot, providing plenty of support while dissuading getting too low in the shoe.
The Suffolk Stellar is available in two shank options:
• Light - more flexible and has lighter paste on the bottom of the foot
• Standard - 2 mm board
Ribbon and elastic sold separately.
Available Sizes
The Suffolk Stellar Pointe Shoes are available in Sizes 3-7.5 in Widths N, XN, X, XXN, XX, XXXN, XXX, and XXXXN. Sizes 3-7 are additionally available in Width XXXX. Also note that size 8 is available in Widths N, X, XX, and XXX only. Stellar is offered in a Standard or Light Shank. Fitting suggestion is U.S. Street Size minus two sizes.
Share
View full details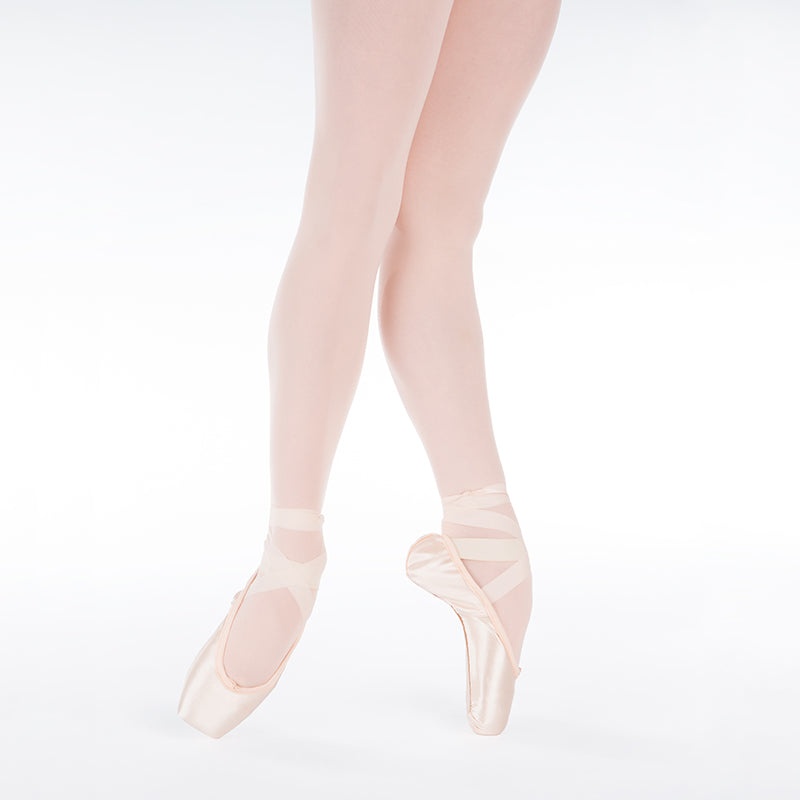 Found the one!
I really love this shoe. My foot is mostly square with a very small heal and super flexible ankles. This shoe gives me great support in the box and it lasted me through my nutcracker season. My only wish is that it came in a hard shank.
Love these!
My daughter has tried so many different pointe shoes and this is by far the most comfortable pair she has found. They arrived beautifully.
Beautiful and comfortable
My daughter loves these. They look beautiful on her foot, and the high wings keep her bunyons from hurting or developing further. She is 5'4". The light shank did not last as long as she would have liked; the standard was better. If she could get a heavier shank than that, she would. But very happy with the shoe.
Wonderful
I really love these shoes. I have a stronger foot so I can't wear them long and jetglue lets me keep them longer. I have a hard time getting a hold of these shoes but within about four days of ordering them here I got them in the mail. EXCELLENT service! I couldn't be happier.
Suffolk Stellar Pointe Shoes
My daughter loves this shoe. Very fast service and good price.