Regular price
$120.00 USD
Regular price
Sale price
$120.00 USD
Unit price
per
Sale
Sold out
The Suffolk Spotlight Pointe Shoes are a Corps de Ballet model from Suffolk. Pointe shoes in this collection are lighter in weight and made in the traditional turning shoe method.
The Spotlight is best suited for dancers with a lower profile foot. It has a medium, U-shaped vamp, and uses a patent-pending design that helps the dancer get over the platform while the insole allows her to fully articulate her foot. Spotlight is a lightweight pointe shoe, constructed on a last that contours the arch of the foot, providing plenty of support while dissuading getting too low in the shoe.
The Suffolk Spotlight is available in two shank options:
• Standard - 2 mm board
• Hard - 2.5 mm board
Ribbon and elastic sold separately.
Available Sizes
The Suffolk Spotlight Pointe Shoes are available in Sizes 3-7.5 in Widths N, XN, X, XXN, XX, XXXN, XXX, and XXXXN. Sizes 3-7 are additionally available in Width XXXX. Also note that size 8 is available in Widths N, X, XX, and XXX only. Spotlight is offered in a Standard or Hard Shank. Fitting suggestion is U.S. Street Size minus two sizes.
Share
View full details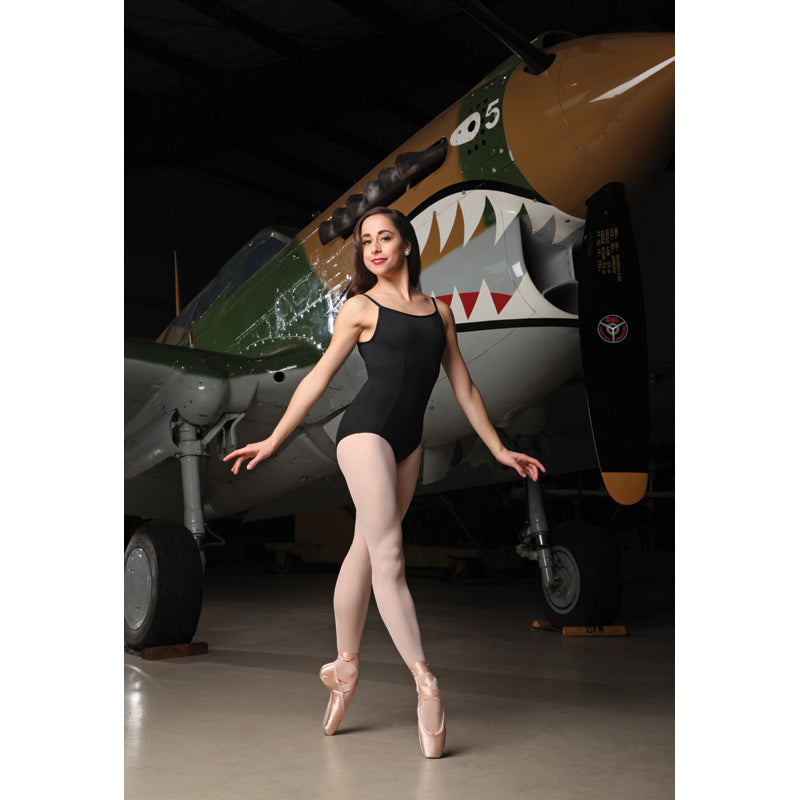 a little surprised
This company has great customer service--fast shipping. We've bought these shoes before and been completely happy. This pair, though, was soft. Unfortunately, we didn't realize it until after they were sewn. We had to glue the insides to harden them. They seem to be working out okay. I think it must have just been a fluke (I hope).
Suffolk Spotlight
Great customer service! I ordered pointe shoes and they were delivered within 2 days and free shipping, not to mention the shoes were perfect!
Great for high arches
My daughter has been fitted with 8 other kinds of shoes over the years, and none of them were quite right. Her bendy, high arched feet break many kinds quickly, and some just don't look right on her feet. Her teacher finally tried these for her, and the 3/4 shank works perfectly for her. So glad dancesupplies.com has the hard shank option- I couldn't find that anywhere else!
Great!
These shoes were my daughter's first pointe shoes. They are the proper fit for her foot. They only lasted 3 months and then went dead, but her teacher was having them dance for longer periods of time than her last class, as they were not as advanced. They are a bit overpriced, but they are a good fit. I will continue to purchase these until a better fit can be reached.
only shoes we buy
my daughter has been on pointe and going through pointe shoes for 4 years. After almost three years of trial and error, these have become the only shoes for her.