Regular price
$88.50 USD
Sale price
$81.40 USD
Unit price
per
Sale
Sold out
The Bloch Tensus Demi Pointe serves as a transitional shoe for dancers moving from ballet to pointe. It is not designed for work "en pointe", but will provide the proper level of resistance for foot and ankle strengthening in preparation for pointe.
The Tensus features an adjusted pointe shoe box construction, which is softer but still allows the dancer to experience the feel of a pointe shoe. The insole and outsole work together to provide the right level of resistance needed for strengthening, while the padded insole cushion keeps the shoe comfortable.
Available Sizes
The Tensus is available in sizes 2-8, in widths of B-D.
Share
View full details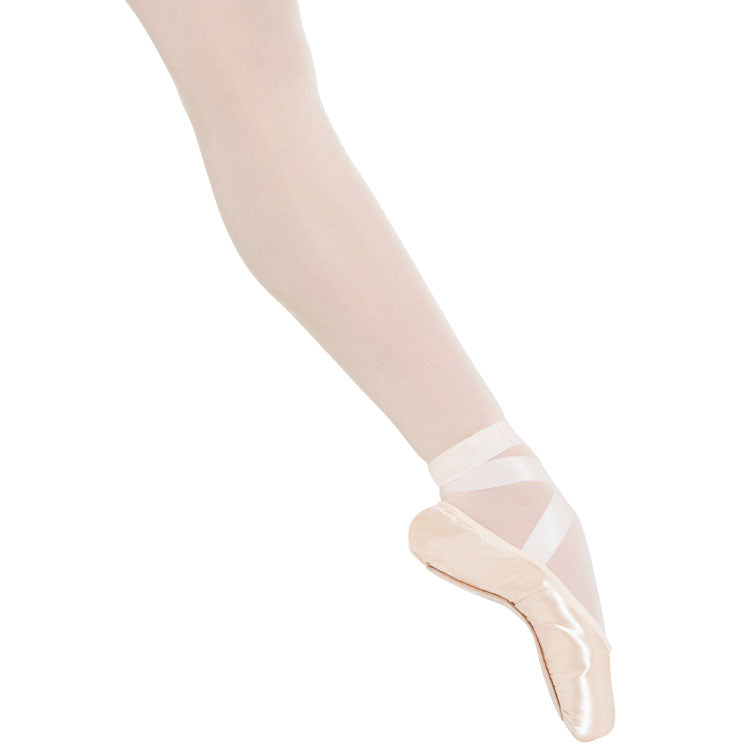 Nice shoes. Not wide enough
I tried these Tensus Demi Pointe Shoes. I ordered the D width, which was the widest they had. It wasn't wide enough so I returned them.
Perfect for short toes!
I've been using a demi pointe by Sansha, & I love it, but was shopping around for something new.. What I found was a new favorite. Break in was easy, has a snug fit, & was comfortable in demi pointe without pinching. I wear a 8.5/9m in street shoes & ordered these in a 7c. I will definitely be purchasing these again!
Had a hard time with sizing
Beautiful pointes except I ordered 1/2 size too big. I got a 5 1/2 Bloch size, but should have taken a 5 instead which may afterall been too snug. My street shoes are a size 7 or 7 1/2 depending on time of the day!
But even being a bit loose, they are fabulous. Happy with purchase. Will sew the heels in if necessary.