Regular price
$108.50 USD
Regular price
$118.00 USD
Sale price
$108.50 USD
Unit price
per
Sale
Sold out
The Bloch Balance European pointe shoes are designed for the advanced student and pre-professional / professional dancer. It is shaped to closely match the foot's natural contour which reduces the risk of injury. The wide toe provides a larger balancing platform that enhances support for the ankle transferring through to the knee and hip joints, and also reduces lateral and medial movement when on pointe.
The improved fit of the Bloch Balance European pointe shoe allows the shoe to move inline with the dancer, increasing the dancer's control of the shoe. The dancer can be sure the shoe will work with them, complementing their technique.
Available Sizes
The Balance European is available in sizes 2-8, in widths of X-XXXX.
Share
View full details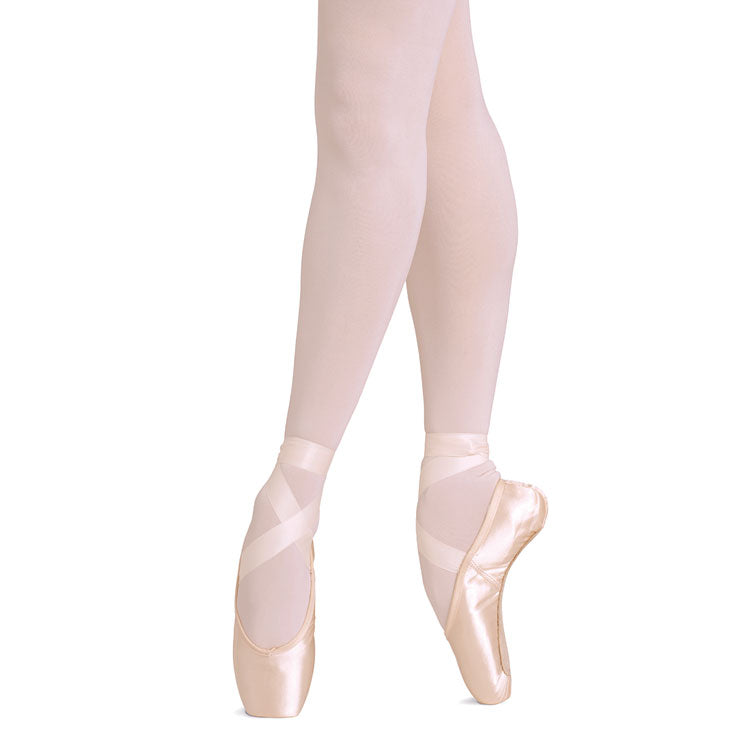 Great Shoes!
Love them and they were an excellent price! It came with good quality elastic and ribbon.
great shoe for great price
finally a show that fits a wide and strong foot. beautiful shape and flattering on stage. the price can't be beat, quick shipping and I am grateful to have found this online store for pointe shoes!
Amazing
It's a great shoe. I got the hard shank which is more expensive everywhere else and I couldn't believe that they send you elastic and ribbons free cause most places don't. The shoes are great and I'm definitely going to buy from here again.
Ehhh.... Could be Better
Personally, I think it could be better. I am 12 and weigh about 90 pounds, but it feels like I am sinking. This is my second year, my first pair were Capezio Plie II. Though, they make my horrid arch look good, my toenails feel bent. I am also starting to experience more corns on my feet.
Great Shoe
Since finding these shoes, I have never performed in anything else. I have a wide foot, short toes, and not much arch, but these shoes make my feet look great. I wear a 9 in street shoes, and I buy a 7 XXX in these. I use them mostly for performances since they break in very quickly, and I need to buy something that lasts longer for everyday rehearsal and class wear. Overall though, a great shoe that fit very comfortably and make my feet look amazing.